Spending the night in our Glamor Loft (71m2) guarantees a relaxing stay full of luxury! You will be welcomed with a bottle of bubbles in the luxurious and attractively decorated suite. The suite is equipped with a luxury double bed, climate control, small fridge, telephone, flat screen and safe which is suitable for a laptop. The spacious, comfortable seating area has a cozy decorative stove where you can take a seat. The large, open bathroom has a whirlpool and illuminated ceiling, double sink and a separate toilet area. You will find bathrobes and slippers in the bathroom.
The Glamor Loft has a simple kitchen that can be fully equipped (based on availability) with pans, crockery and other kitchen utensils on request. Ask about the possibilities at the reception. The Wellness Loft has a private balcony facing south with a cozy seating area. Of course you, as a guest of Hotel Arnhem, make free use of the Wi-Fi network and our wellness and fitness facilities.
Pets are not allowed in our Glamor.
The Glamour Loft does not include breakfast. Of course it is possible to participate in our extensive breakfast buffet. Costs for breakfast are € 16.50 per person and it is offered on:
Monday to Friday from 7:00 am to 10:00 am
Saturday and Sunday from 7:00 to 11:00.
Guests can also take advantage of room service during their stay. In your room you will find a room service card with the dishes you can order and further information.
For only € 23.00 you can use a stocked minibar with drinks and snacks. Ask our reception staff for more information about the minibar package.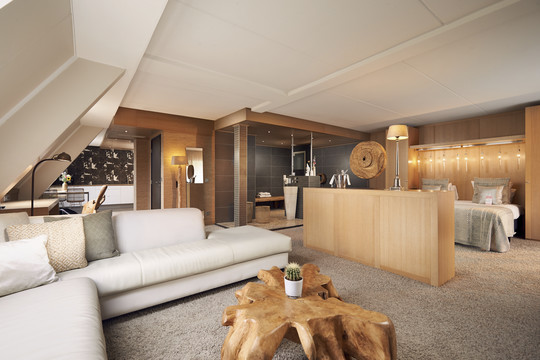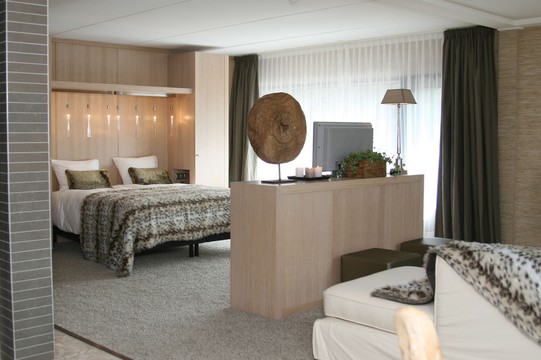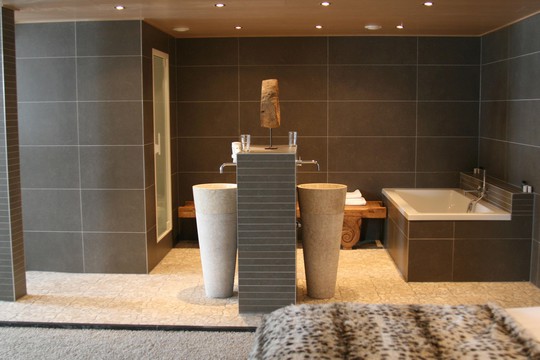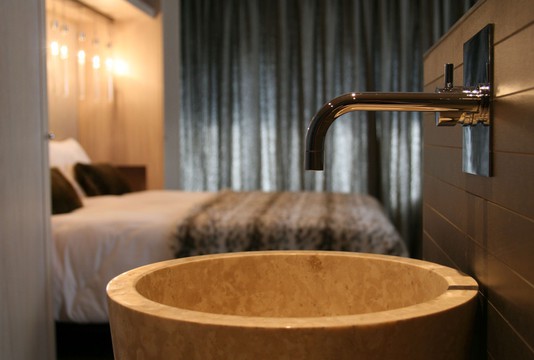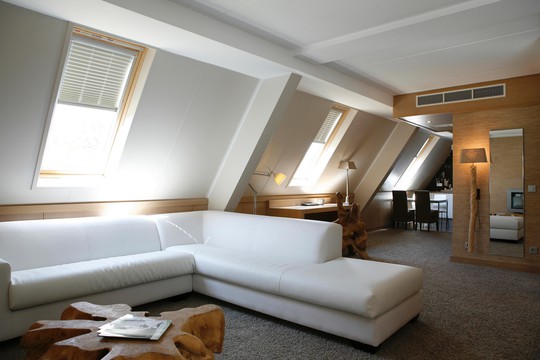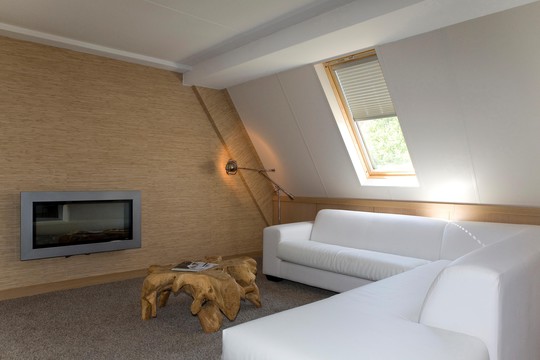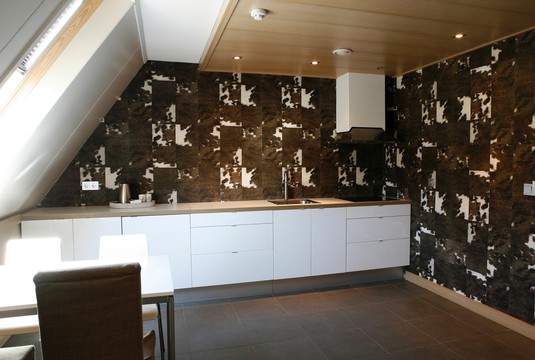 Spending the night in our Wellness Loft (71m2) guarantees a relaxing stay full of luxury! You will be received with a bottle of bubbles. The suite decorated in natural tones is equipped with a luxury double bed, …